How Zero Trust Architecture Models Work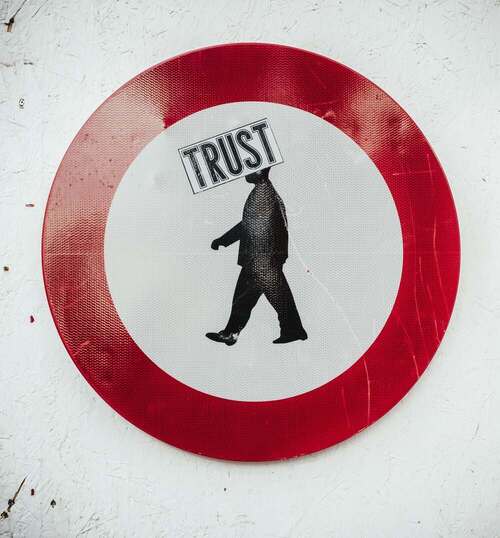 How Zero Trust Architecture Models Work
A zero trust security model strategy manages access to corporate assets based on a need-to-know basis. Implementing an effective zero trust security policy requires a zero trust architecture model and a cybersecurity solution capable of enforcing it.
How to Create a Zero Trust Network
A zero trust network enforces zero trust security principles across an entire organization. To implement a zero trust network, take the following steps:
Never Trust By Default

: Treat every user, device, and transaction as an untrusted one and an opportunity for an adversary to exploit. Zero trust is just as much of a culture as it is a technique, and institutionalizing this way of thinking will build resiliency.

Define the Attack Surface

: Inventory assets (data, applications, services, devices, etc.) and define the existing topology. The goal of this is to define the attack surface and to identify entry and exit points attackers could use to compromise the environment.

Map Transactional Flows

: How are processes and assets interacting with data and how and where do they flow within and externally to the organization? These normal data flows help to define the rules behind a zero trust policy.

Design a Zero Trust Strategy

: Every organization is different, uses different technology, and has varying degrees of processes as well as unique challenges. The strategy should define the to-be state topology using micro-segmentation, enclaving, and other strategies.

Create Reference Architecture and Policies

: An organization's zero trust strategy should be based on legitimate use cases for corporate IT resources. Important questions to ask include:

How do devices connect, and how are they deemed authorized?

How do users interact with applications and data?

How should data be handled and controlled internally?

How should data be shared externally?

How are privileged actions carried out and authorized?

What analytics and threat intelligence are deployed to detect risky behavior, and what actions can be automated to remedy that threat before a compromise?
A secure, successful, and sustainable zero trust network is one that frictionlessly permits legitimate operations while blocking suspicious or anomalous ones.
The Zero Trust Architecture Model in GuardNet
Hyper Vigilance's GuardNet is a turnkey solution for achieving regulatory compliance and building a zero trust network. GuardNet provides everything needed to implement a zero trust security strategy, including the following:
Identity
Multi-factor authentication (MFA) is enabled in all GuardNet instances for all users. This helps to protect against account takeover attacks. GuardNet also monitors user activity to spot and respond to suspicious activities that deviate outside of a user's normal activity pattern.
Devices/Endpoints
Endpoints, whether joined or BYOD managed, are assumed to be a breach. Security and compliance checks are constant to ensure the device meets organizational requirements and doesn't present a threat to GuardNet and therefore your business.
Device inventories and risk rating states are also managed and monitored. If the risk is too high, device access will be removed and put into a quarantined state.
Data
Corporate and sensitive data is marked, tracked, audited, and controlled both internally and externally. Users can collaborate externally with authorized organizations and users via secure and controlled means.
BYOD devices are allowed as untrusted devices, where data is stored in secure encrypted containers. Via mobile device management (MDM), corporate admins have full control over their corporate data and how users interact with that data on BYOD devices.
Policies
Various policies are set for device security and compliance, conditional access controls per organizational operating environment, and Privileged Access Management. This allows only just in time and as-needed access to perform approved functions following a change management process.
Other policies can be set as well based on user activities, regulatory compliance requirements (such as NIST 171 and CMMC), and to make the organization more resilient and secure against advanced ransomware and other types of attacks.
Security Monitoring and Response
All interactions with applications, systems, users, and networks are logged to enforce dynamic policies and incident response playbooks. All data is centralized and monitored by cybersecurity professionals that utilize threat intelligence, customers activity trends, knowledge of company processes, analytical systems, and automation to detect, respond, and eradicate threats within GuardNet.
Zero Trust Security Model Example
Zero trust security models can be designed to achieve a variety of different goals. For example, a model could be designed for CMMC compliance, such as the following:
Identity Management

: Users authenticate with multi-factor authentication, and access to controlled unclassified information (CUI) is limited based upon need-to-know.

Devices/Endpoints

: Access to CUI is limited to corporate systems that meet government security standards.

Data

: All CUI is stored encrypted with a NIST-approved encryption algorithm.

Policies

: Security policies and procedures comply with those required by the desired level of CMMC.
Achieving Zero Trust Security with GuardNet
A zero trust network is increasingly necessary to meet corporate security goals and achieve regulatory compliance. Learn how GuardNet can help you implement your zero trust security strategy and maintain regulatory compliance by contacting us.