Building and Testing a CMMC Solution | Hyper Vigilance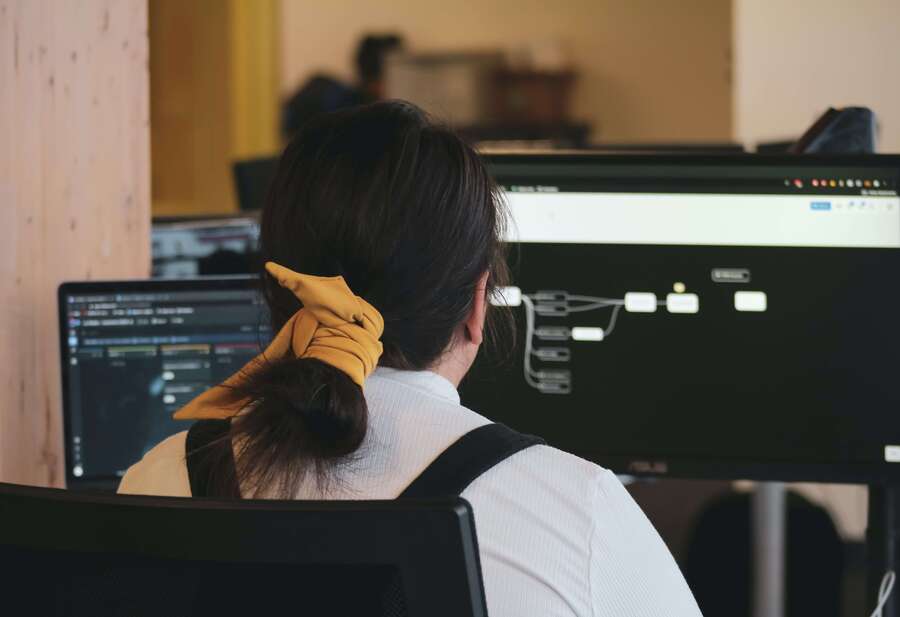 Building a CMMC Solution: Building and Testing
In this series—Building a CMMC Solution—we'll be exploring the different steps and factors it takes to build a CMMC and NIST cybersecurity workflow and strategy for businesses from the ground up. From getting started to testing and auditing, we'll be walking through each step to help you as you prepare for your own CMMC audit process.
Check out the first two articles in our Building CMMC Solutions series:
The DoD's CMMC regulation is designed to improve the cybersecurity of the US defense industrial base (DIB). But that objective is only helpful if it lets businesses run and operate as they would without cybersecurity protections.
In this article, we'll focus on what cybersecurity professionals and businesses looking to achieve CMMC and/or NIST 171 certification need to do in order to make sure their CMMC solutions and cybersecurity workflows don't disrupt their day-to-day business.
Building a Cybersecurity Workflow & Testing Framework
In an earlier article, we discussed how to get started developing a CMMC strategy. This includes identifying which requirements of NIST 171 and CMMC apply to you, developing an IT asset inventory, and building a CMMC compliance team.
However, there is a significant gap between knowing what you need to do and having a plan to get you there. The next step in building a CMMC solution is developing a strategy for achieving CMMC compliance.
This is where partnering with a third-party compliance provider can pay significant dividends. A compliance and cybersecurity specialist has extensive knowledge about the requirements of CMMC regulation. They will also have experience with designing and testing IT infrastructure solutions for databases. This knowledge and hands-on expertise can help your organization to avoid common and costly compliance mistakes.
A third-party provider also often has more resources to bring to bear on developing and implementing a compliance program. With more hands on deck, you can develop and implement your compliance strategy quicker and cheaper than is possible in-house.
How to Test
After developing a plan for achieving compliance, a robust and accurate testing framework is vital. By testing policies, procedures, and security controls in advance, an organization can avoid potential issues during compliance audits or disruptions to an organization's operations.
When testing a compliance strategy, it is best to set up a standalone testing environment. This helps to ensure that tests of an organization's security controls, policies, and procedures do not impact the normal operations of the business. When evaluating whether or not a security solution can protect against a cyberattack, you don't want to risk crashing production servers.
It is also vital that the testing environment accurately emulates the production environment. Security controls designed for an environment that doesn't match an organization's real infrastructure can have visibility and protection gaps or break core business processes. Also, there is little value in performing testing if the test and production environments are different.
Testing frameworks and infrastructure is another area where an external service provider can shine, especially if they are providing the infrastructure and solutions that an organization is using to achieve regulatory compliance. A compliance solutions provider can spin up an exact replica of the environment that their customer would use in production, enabling them to kick the tires and test potential compliance strategies with high fidelity and minimal impact on employee productivity while still streamlining their cybersecurity workflows.
What to Test
When designing a NIST 171 or CMMC testing framework, companies should not become mono-focused on the CMMC standard. A compliance strategy and solution should meet all of an organization's cybersecurity needs.
When testing and evaluating a NIST 171 and CMMC plan, organizations should test:
CMMC Compliance

: The CMMC regulation defines the criteria for compliance and what a CMMC auditor will be looking for. A CMMC compliance strategy and solution should meet all of the requirements of the desired level of CMMC compliance, based on the results of a

CMMC readiness assessment

.

Other Regulations

: CMMC is one of several regulations that an organization may be subject to. A sustainable and compliant security strategy is designed to meet all of an organization's compliance requirements in a single, integrated approach, rather than attempting to individually comply with each regulation.

Cybersecurity Risk Management

: The goal of regulations like CMMC is to improve a company's protection against cyber threats. A CMMC compliance solution must protect an organization's systems and data against modern cyber threats.

Business Continuity

: An organization's operations can be disrupted by a variety of different events, including cyberattacks, natural disasters, and more. CMMC compliance solutions should have built-in redundancy and resiliency, enabling the company to sustain normal or near-normal operations in the face of various potential disruptions.

Support for Growth

: Developing a solution that enables an organization to achieve CMMC compliance today is important for winning DoD contracts that require it. However, sustaining compliance over time is even more important because it determines whether the company can actually protect the CUI entrusted to it. CMMC compliance solutions should be tested to ensure that they can scale as a company's needs evolve.
A company's CMMC solution testing strategy should cover all of these criteria, not just whether a solution enables CMMC compliance. This ensures that the solution meets all of an organization's needs and is an enabler, not a hindrance to the business.
When to Stop Testing
Testing is an important part of the compliance process and should be continued indefinitely. However, it is necessary to eventually move from the "testing" to the "execution" stage of the process.
Before beginning the testing process, define key metrics or criteria that mark this transition point. This can include passing a CMMC readiness assessment, deploying cybersecurity solutions to a certain percentage of systems, or successful tests of defenses against certain types of cyber threats.
When these criteria are met, the focus should transition from testing to deployment to a production environment. However, this doesn't mean that testing should stop entirely. Corporate IT environments and cyber threats are always evolving, and continuous testing is essential to ensuring that an organization's existing cybersecurity architecture meets its compliance and security needs.
Preparing for Your CMMC Compliance Journey
Achieving NIST 171 or CMMC compliance can be time-consuming and challenging. Mapping regulatory requirements to an organization's unique IT infrastructure can be challenging, and oversights can result in a failed compliance audit or security gaps that leave an organization vulnerable to attack.
Hyper Vigilance offers solutions that streamline and expedite the CMMC compliance process. Hyper Vigilance's environment is designed specifically to meet an organization's compliance and security needs, and Hyper Vigilance's experts have extensive experience in adapting solutions to meet customers' unique needs and experience with designing and testing CMMC and NIST 171 compliant solutions.
Learn more about Hyper Vigilance's secure managed IT solutions.