How Can I Prepare for CMMC Compliance? Expert CMMC Planning Practices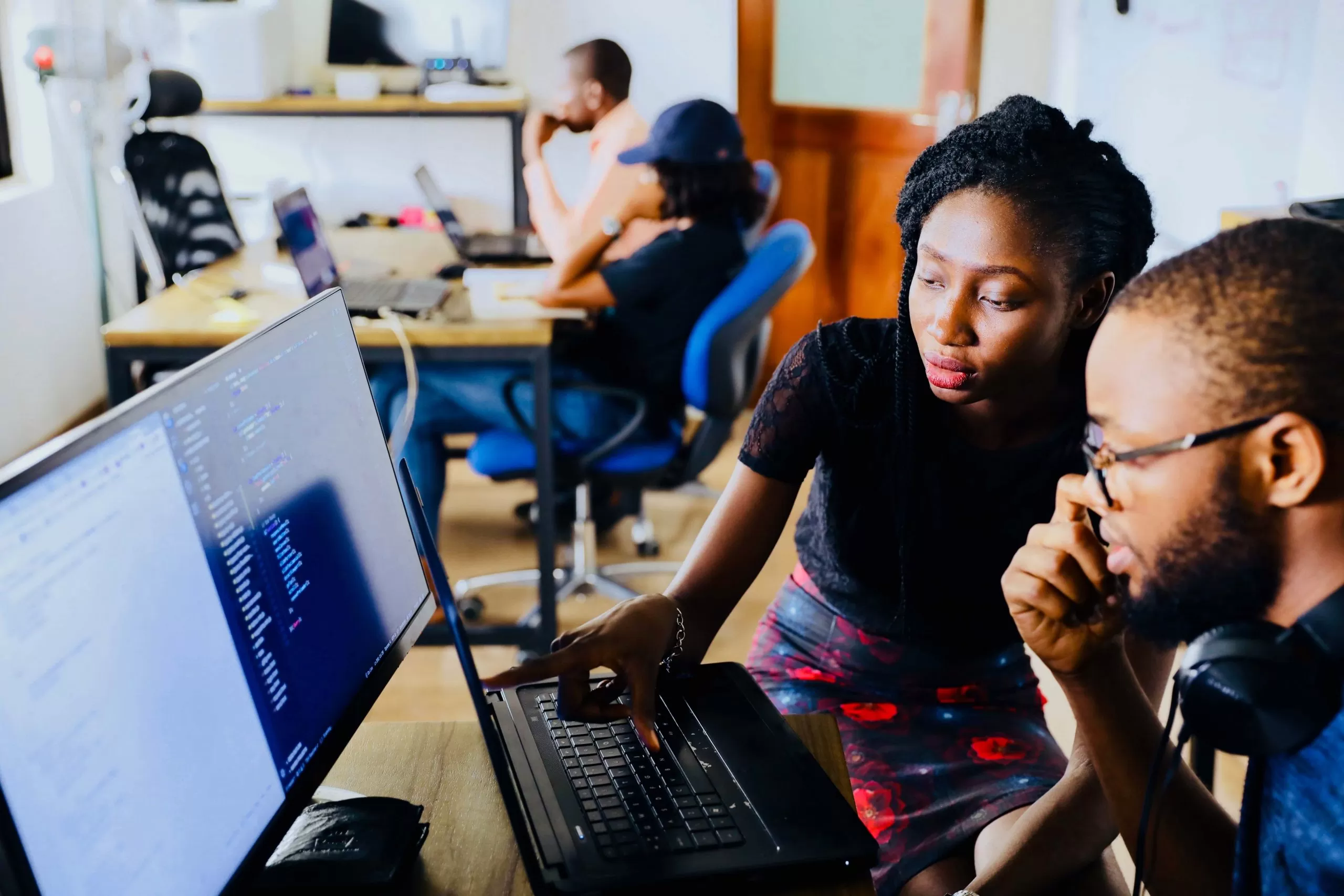 How Can I Prepare for CMMC Compliance? Expert CMMC Planning Practices
The U.S. government mandated The Cybersecurity Maturity Model Certification 2.0 (CMMC 2.0, or simply CMMC) program to ensure basic cyber hygiene and overall cybersecurity when accessing or handling government-related documents or networks.
According to the DoD website, to prepare for "CMMC compliance requires that companies entrusted with national security information implement cybersecurity standards at progressively advanced levels, depending on the type and sensitivity of the information."
Simply said: flaws in your cybersecurity equal possible breaches of national security. Therefore, compliance is essential and mandatory if you wish to work with the DoD and the federal government.
How can I prepare for CMMC compliance?
Businesses and DoD contractors that want to work on DoD contracts must meet the requirements of CMMC guidance and current CMMC framework to ensure appropriate levels of cybersecurity.
CMMC DoD requirements are strict and multi-layered, with types of compliance maturity levels that range from 1 to 3 through the CMMC program (down from 5 steps in previous years to help streamline processes).
The requirements to meet your CMMC levels vary in depth and detail. However, owners, employees, contractors, and subcontractors must meet one of the three CMMC 2.0 levels to achieve compliance and prepare for CMMC audit.
Five Steps for CMMC certification
Determine What Level of CMMC Readiness You Need.
Conduct a Self-Assessment.
Establish a System Security Plan (SSP).
Undergo the Certification Process.
Stay Vigilant!
1. Determine What Level of CMMC Readiness You Need.
Consider which level you require to become CMMC ready.
(Please note that contractors will need at least a Level 1 compliance to work with the Department of Defense.)
Prior to CMMC assessment, your organization should review its network architecture and services and identify where Controlled Unclassified Information (CUI) or Federal Contract Information (FCI) can be stored, processed, or transmitted within your environment. Following the CMMC scoping guide, the DoD would like Organizations Seeking Certification (OSC) to categorize assets into several categories to scope CMMC requirements.
Some of the critical details you need to review for your organization are determining:
Who can access your information systems
Where and how you store data being handled
How you execute security controls and protocols
When and how you respond to security breaches
2. Conduct a self-assessment.
Once you have identified and categorized all assets, it will be clear what assets require you to implement NIST 800-171 controls. At this point, you could also consider network and other segmentation strategies that would be helpful to isolate risk-based assets that you don't intend to or can't use with CUI.
Note: Internal assessors can follow the NIST 800-30 publication "Guide for Conducting Risk Assessments" (link below in the resources) practices using the examine, inspect, and test methodology for each control.
This isolation will help minimize your audit and level of effort to meet standards.
To achieve full compliance with NIST 800-171, your business needs to execute its Plan of Action and Milestones (POA&M), which details how your organization plans to remediate any deficiencies found during your initial assessment and should also include an SSP.
3. Establish a System Security Plan (SSP).
Requirement CA.2.157 3.12.4 of the Defense Federal Acquisition Regulation (DFARS) mandates that all prime contractors must develop and maintain a system security plan, a required and vital document needed for an assessor to evaluate your compliance program.
This document outlines the CMMC processes your organization will follow, apply, and adapt as technologies and protocols change in the cybersecurity industry.
Without a detailed security plan, an assessor has no way of assessing your organization, and you have no plan to implement the appropriate security controls on your end.
Every organization needs an SSP (although the DoD does not request a document submission for level 1). For CMMC Levels 2 and 3, this document is your bible to become and remain CMMC certified.
If your business cannot meet NIST 800-171 requirements by itself due to time or budget constraints, you still have the option to outsource a third-party assessment to prepare for the CMMC. These registered provider organizations (RPO) are a team of experts approved by the CMMC Accreditation Body (CMMC AB) who can help with remediation for and ensure document security and compliance.
4. Undergo the Certification Process.
There are a few key steps you need to implement and know about CMMC to be compliant, regardless of the level of your business needs.
CMMC Level 1 only requires annual self-assessments.
The compliance process for Level 2 certification requires an official C3PAO (CMMC Third-Party Assessor Organization) to conduct a CMMC audit on your company's network.
At CMMC Level 3, the DoD will perform assessments through the Defense Industrial Base Cybersecurity Assessment Center (DIBCAC). Auditors will need to ensure your SSP is able to perform with accuracy and security. There are exceptional cases where the DoD may grant you the use of a POA&M process to help assess, monitor, identify, and correct remediation steps, gap analysis, and cybersecurity weaknesses in your network. However, those cases are rare, so it's best to meet the requirements for CMMC compliance the first time.
Even with final certification, your company must continue to monitor, assess, and maintain its ability to achieve compliance for your level according to the revisions of the existing CMMC guide.
Again, 3rd-party assessors can help with your digital blindspots to assess, fortify, and protect your system security.
5. Stay Vigilant!
Cybercriminals never relent.
Neither should you.
Continue to monitor and maintain compliance even after you achieve certification.
A reliable IT division or CMMC consultant will intercept any threats, mitigate any breaches, and shore up any vulnerabilties with your network.
With the cyber landscape constantly changing and adapting to new technologies, your certification guarantees a more agile, robust, and secure environment for all.
CMMC 2.0
There are 3 ways to prepare for CMMC compliance depending on the level you need to achieve for your business.
Level 1 (Foundational)
The minimum-level contracts need to meet the requirements to process Federal Contract Information (FCI)
Details 17 practices that require an annual self-assessment
Derived from the National Institute for Standards and Technology (NIST) Special Publication 800-171
Level 2
The minimum level required for contractors need to achieve to handle and protect Controlled Unclassified Information (CUI)
Details 110 control requirements to meet
Requires a 3rd-party assessment every three years
Aligns with NIST 800-171 110 security controls designed to protect CUI
Level 3
Reserved for the most sensitive types of CUI requiring a high degree of data security
Considered to be an expert implementation of a subset of 110+ requirements derived from NIST 800-172
Needs a government-sponsored assessment every three years
Need professional CMMC planning help? Let Hyper Vigilance help with your CMMC preparation
There are many ways to prepare for CMMC compliance, but step 1 is having a professional implementor assist in preparing for a CMMC audit adequately. However, this preparation can prove daunting and complex if you need to prepare for the task (or lack the resources or knowledge to do it alone). If you're wondering how to get CMMC certification for your business, you need expert CMMC planning practice from an experienced managed security service team.
Hyper Vigilance can help prepare your organization for CMMC compliance requirements and achieve CMMC compliance.
Reach out to us for help.
Resource Guidance